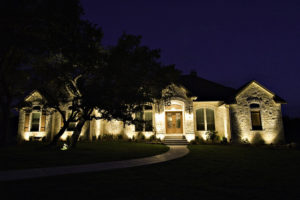 Consider this, you're home alone. The house is dark, the lights are turned off, and you're heading to bed. A noise comes from outside and the outside lights automatically turn on.
A raccoon is the sneaky culprit.
Feel safe with motion sensitive landscape lighting. A little piece of home security gives you a big feeling of comfort and peace of mind.
Contact us today to install that extra bit of home security.