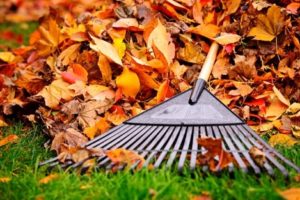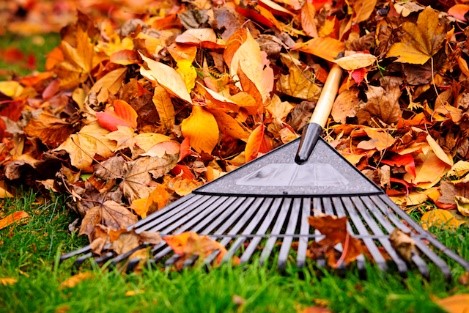 Who doesn't like looking at the beautiful contrast of fall leaves? The red, orange, and yellows make our ordinary commutes to work much more pleasurable. However, as those crisp leaves begin to fall, it creates a problem in our yards. What are we supposed to do with all of those leaves? If you do clean them up, then the wind blows and more fall to the ground. Here are some ideas for leaf clean-up.
Bagging – Bagging leaves while you mow is a great way to remove them from your yard. If you don't have a bagger for your mower, or don't have a good way to get rid of the leaves, consider hiring a lawn care company to take care of it for you. They will remove the leaves, unless you request differently, making things simple for you.
Mowing – mowing over the leaves will shred them into small pieces adding important nutrients to your yard. The leaf bits will disappear during the winter, but if you have too many leaves it can damage your grass and chopped leaves in your yard can be unsightly.
Raking – Have a leaf raking party! It's great exercise, and if you have kids or grand kids it's a good family activity to do together. Raking works the best if you have a small yard. Trying to keep up with raking leaves in a big yard can be almost impossible. Of course, if your health or schedule don't allow you to rake leaves, hire a lawn care company to take care of it for you. You don't want to have the yard on the block that all the neighbors dislike because they know your collection of leaves will blow into their yard.
Tarps – Laying large tarps under your big trees can help keep you on top of the falling leaves. As the leaves fall, the tarps will catch the leaves and it is easier to grab the corners of the tarp to move the leaves than it is to rake and put them into bags. It is important to note that you don't want to leave the tarp in one spot for more than a day or two as it will damage the grass underneath.
If you have any questions about fall leaf removal or would like to have Nichols Lawn Services handle your fall clean-up, contact us today!