Lawn Pests
Summer is the perfect time to make happy memories with your family and friends in your backyard. The weather's warm, there's plenty of sun, but there are also numerous pests that love to take over your lawn. You can't always see them – unless you investigate closely, but you can sure see the damage they leave behind.
Here are 3 common lawn pests to look out for:
Cinch Bugs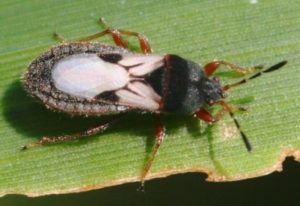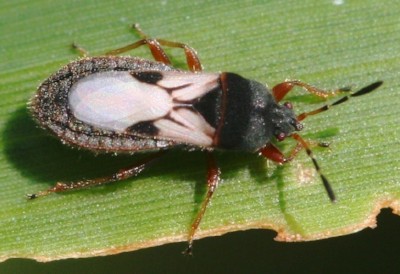 Cinch bugs are ant-sized. Although they can cause problems all summer long, July and August are when they do the most damage. If your lawn has an infestation of this particular insect, you will see the grass start to have yellow patches that turn to brown. To get rid of them, use an insecticide that's labeled to eliminate cinch bugs.
Sod webworms are actually caterpillars from the larva of grey or tan moths. So, although it may be concerning if you begin to see multiple moths in your yard, you don't want to treat the moths because they aren't the ones that do the damage. It is the caterpillars that are the culprits. They feed on the grass making baseball-size brown patches in your lawn. You may even see evidence of silken tunnels. Once you spot this damage, it's time to treat for them quickly.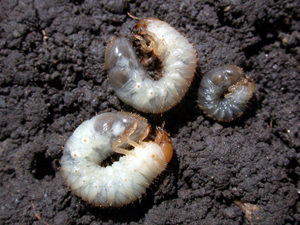 White Grubs. These pests come from the larva of June bugs. They like to feed off of turf grass right at the root because that's where they live – just below the surface of your lawn in the soil. If your lawn has too many white grubs in one area it will turn brown. In addition, that area may attract an overabundance of birds because the grub is a tasty meal for them.
Knowing what lawn pests are causing your lawn not to look its best can be difficult. Let your lawn care technician know any areas of concern and they will be able to help you figure out which lawn pest is causing the damage and how to treat the problem.
Click here for a list of services we offer.
For more information and to see how we can help,
please call us at 864-236-4071 or
send us a message.